Odisha tiedye ikat & Jaipur tiedye Saree
₹ 12,160.00
Defining passionate love for vintage low carbon handwoven tie-dye ikat "Radiating positive energy" Saree collection.
A potpourri of nostalgic 1000 years old memories and the timeless charm of Odisha's tie-dye ikat and Jaipur's hand Tie & Dye handloom cotton saree translates into low carbon exclusive comfortable pieces with delicate storytelling details.
Sold By: Pencil for Change
Description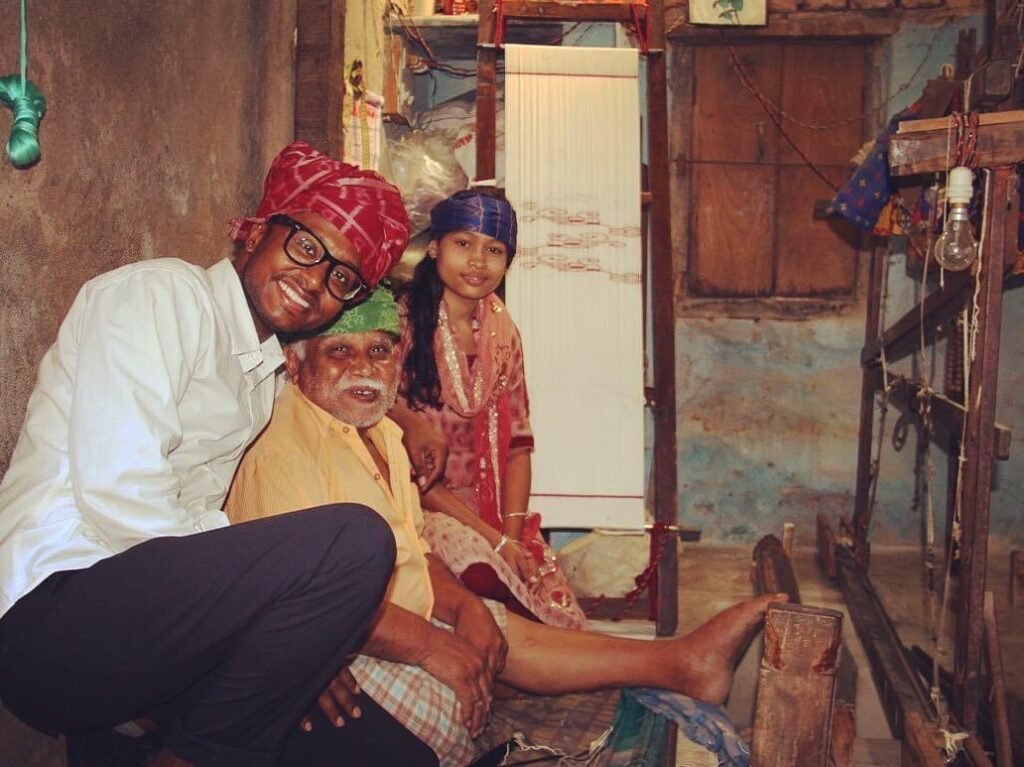 Amplify your wardrobe with this conscious storytelling saree from Odisha & Jaipur. Handcrafted to sartorial perfection from premium quality fabric, it assures a soft and soothing touch against the skin. The hand woven ikat and hand tie-dye pattern makes it a captivating choice. It comes with an unstitched blouse piece.
Pattern – Radiating positive energy

Wash – Hand or machine

Model fit – Free Size

Fabric – Handwoven tie-dye ikat
We always create low carbon, social and environmental responsible pieces with sustainable materials and processes. With this "literacy" collection, our positive thinking designs work together with age old traditional hand crafted tie-dye processes to make a positive change on our planet.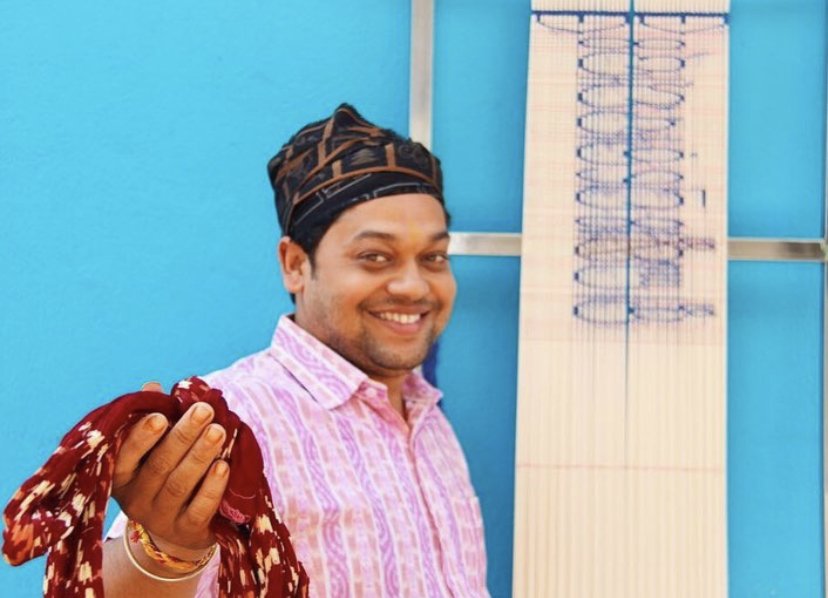 The most scary thing today is, we all are 🧵🧶🪢🔊🔔🚨wired in #climatechange …(it's not climate change, it's man made environmental social catastrophe) From using excess energy to fast fashion to capitalism. Here's how We are turning the #humanity green (threads-of love: human touch, no machines no computers ❌) @invoguevari @pencilforchange #circulareconomy Our incredible hand-weavers team #masterweaver and tiedye artist dedicated passionately towards #sustainability . Limiting temperature rises to 1.5 degrees requires us to move much faster. We need to help protect people and nature from the impact of our changing climate. COP26 conference is over, we can only succeed if we work together to speed up the shift to our green sustainable future. Learn more about #lowcarbon #sustainableliving @pencilforchange #cop26 #cop26uk #cop26glasgow learn and shop #sustainablefashion #sustainableclothing #sustainablelifestyle #handweaving #slowfashion #luxuryfashion #fashiontrends #unitednations #undp #handloom #weaving #unep #sustainabledevelopmentgoals #odisha map #sareelove #sareefashion #sareelover #sareecollection #sustainableluxury
*ALL PICTURES SHOWN MAY VARY SLIGHTLY WITH ACTUAL PRODUCT SINCE THESE ARE HANDMADE. THAT IS THE BEAUTY OF HANDMADE PRODUCTS (they are exclusively made for you with love and care)