Influential women around the world wearing Literacy series collection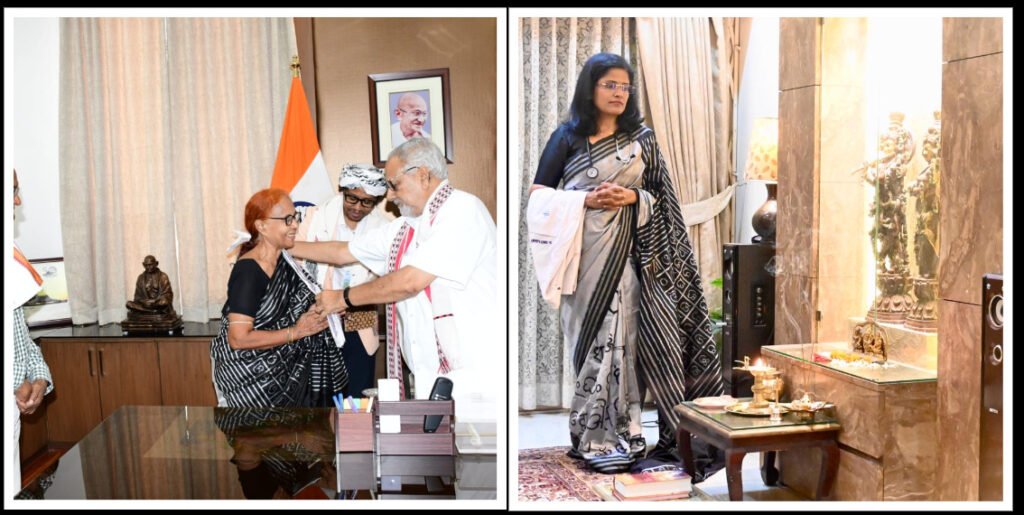 In the year 2017, we were inspired to create a sustainable circular economy focused on addressing the issues women were/are facing and at the same time celebrating their achievements despite all the challenges, celebrating women from different strata of the society. We felt that many of the issues women faced were not getting in-depth coverage be it – because of social stigma attached to it or sheer negligence on our part to appropriately address it.
Pencil For Change has launched this literacy series clothing line in 2017 to address the under-representation of women, to promote empowerment of women, to have an equal say and stand in the society. This mission facilitates and stitches in a unique common thread the ambitions of a not adequately educated yet ambitious and extremely skilled Tribal woman from the interiors of Odisha and the achievements of a modern day woman who respects the art, to adorn this exclusive hand woven, sustainable piece of art as a fashion statement, glorifying woman empowerment in every step. The literacy series has been handwoven by our incredible tie-dye silk, cotton ikat women weavers and are worn by many beautiful influential women around the world.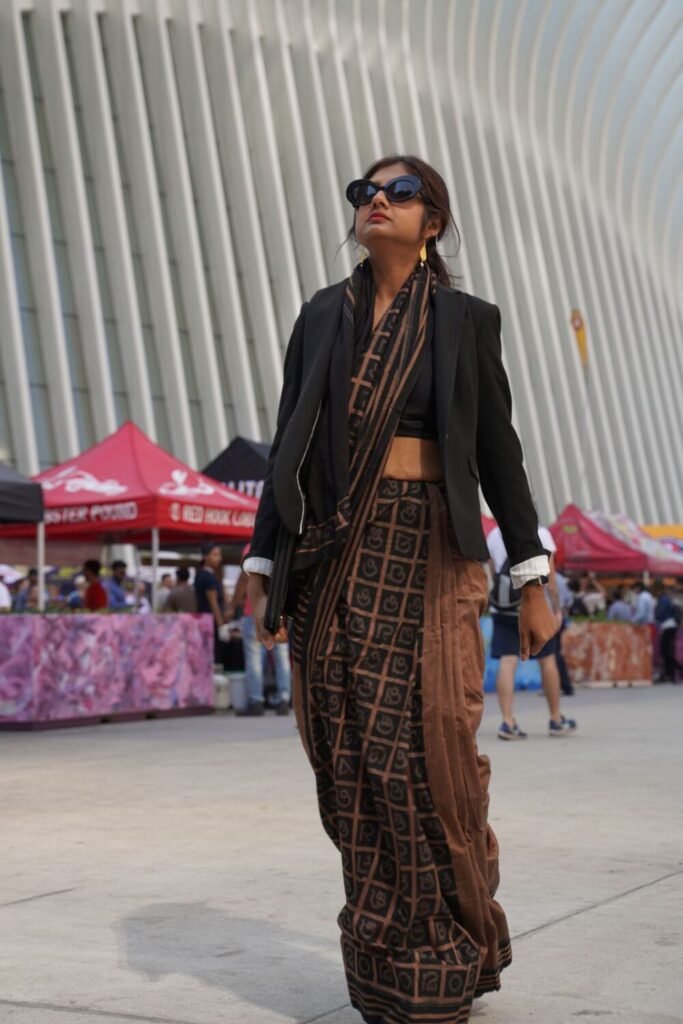 Pencilforchange.com is proud to showcase and celebrate this vision, on this exclusive online stage where 1000 women from across the world (women from tiny handloom villages of Barpali , Sonepur , Odisha India to mega cities Delhi, London, NewYork) could discuss issues related to women empowerment and their success statements in today's world.
With the core objective to preserve India's six cultural languages, rich heritage of art and culture, as well as enhance avenues for livelihood of traditional hand weavers, through wearable sustainable fashion, Pencil For Change is constantly reimagining ways to protect, preserve and promote the invaluable tie-dye ikat art, culture & heritage.

While protecting and promoting this heritage, we also aim at making hand tie-dye Ikat fabric, art & fashion relevant to the younger generation, ensuring that the youth appreciates and connects with its rich heritage and textile art. Aligned to its objective to protect and promote, we are Introducing "1000 Women literacy" series, 1000 bespoke handwoven luxurious tiedye ikat mulberry silk sarees. India's 6 cultural language's alphabets dialogue format makes it possible for "This collection" to represent India's thousands of year old Patachitra art, vibrant culture and rich heritage.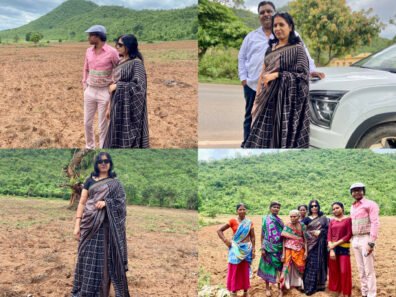 Climate change refers to long term shifts in temperatures and weather patterns, mainly caused by human activities and fashion is the 3rd largest polluter in the world today. Having a voice is empowering. And so are numbers. The biggest thing that we have to conquer is diversity, inclusion and environmental awareness. 1000 billion+ pieces of clothing are being sold every year and 85 billions per year goes to landfill each year. 95% of textile we use today is artificial fiber, out of which 92% is poly fiber. Micro fiber has already entered our soil, water, vegetables, food that we eat, even our entire food chain. Research says, there is enough plastic inside every human today, if collected we could create plastic credit cards for each one of us. Polyfibers are floating in the air, water, soil and so on. Unfortunately only 1% is being recycled, since its really complex to recycle, its all going back to nature making our planet almost not a liveable one for us and our future generations.
Hence Pencil For Change is reviving the skill to make circular economy running at a smooth pace that is environment friendly. Surprisingly India has got Approximately 132 different kind of weaves, almost 60 to 70 are in the verge of extinction. We started with Odisha's poetic, theatrical, inexplicable, simple, elegant classic tie-dye ikat mulberry silk literary (6 cultural languages) sarees for the "1000 women campaign".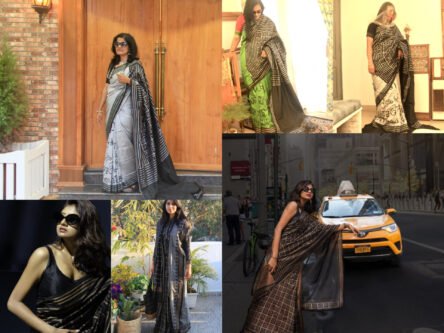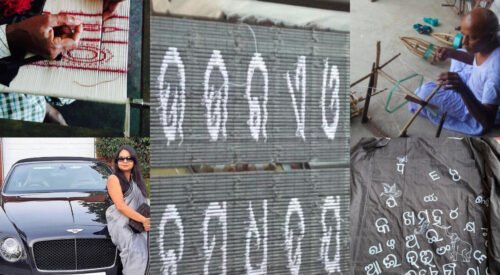 Clothing impacts our lives. Broadly charkha means natural fiber. When we use natural fiber, bodies will be at ease and comfort, reduce anxiety, mental health conditions get improved. Surprisingly when we use natural fibers, we know we are part of the nature, The only runanubandha that we hold with the planet. "Sadhguru" Its the reminder to our bodies, regarding "from where it comes from and where it goes ultimately when we die, human bodies decompose to soil.
Join us in our sustainability journey, Be the change , you wish to see in the world. Once we have the achieved the 1000 sarees mark, we will be doing exclusive moving art shows in prestigious galleries of London, New York, Dubai and Mumbai & online and offline coffee table book publications (it will include pictures of these 1000 magnificent women wearing calligraphy sarees and the stories about them (with their "approval" only) . Notes : all online, offline and galleries publications will be done with client's permission only, with due approvals.