Description
Handcrafted to sartorial perfection from premium quality silk satin and hand embroidery jeans fabric. It assures a flowie and elegence look on the skin. The quirky storytelling represents our earth's magical ecology. Contemporary and seriously fun, this pink silk satin "Barakoli" saree has a light weight and great fit with a quirky meaning. Wear it to a party with gold jewellery for a stylish look. Interstingly talking about health benefits of Apple Ber (Barakoli) Fruits such as these are known for its anti-cancer properties, aids in weight loss, strengthens the immune system, keeps teeth, bones and muscle healthy, helps keep skin healthy and young, soothes the nervous system with its sedative properties, helps aid digestion, helps soothe sore throats "storytelling" art form adds to its overall appeal.
Silk satin metal embroidered "Apple Ber (Barakoli)" saree intrinsicly handcrafted by our finest artists. Featuring Barakoli and its health benefits with japanese cutdana, sequins, and crystal stones embroidery. It is paired with the finest hand embroidery jeans blouse.
This product will be shipped to you after 7-8 weeks from the date of order placed. All custom made orders are not returnable. . Check our different hand embroidery 🧵 works in our workshop @Youtube https://www.youtube.com/watch?v=pRVaUySerPg&list=PL6o7ShGnuj77_oUp9xADbhubdyAtSaxTx
With a keen focus on sustainability, we consistently design low carbon, socially, and environmentally responsible pieces using sustainable materials and processes. In the "literacy" collection, positive-thinking designs synergize with age-old handcrafted tie-dye techniques, striving for a positive transformation on our planet.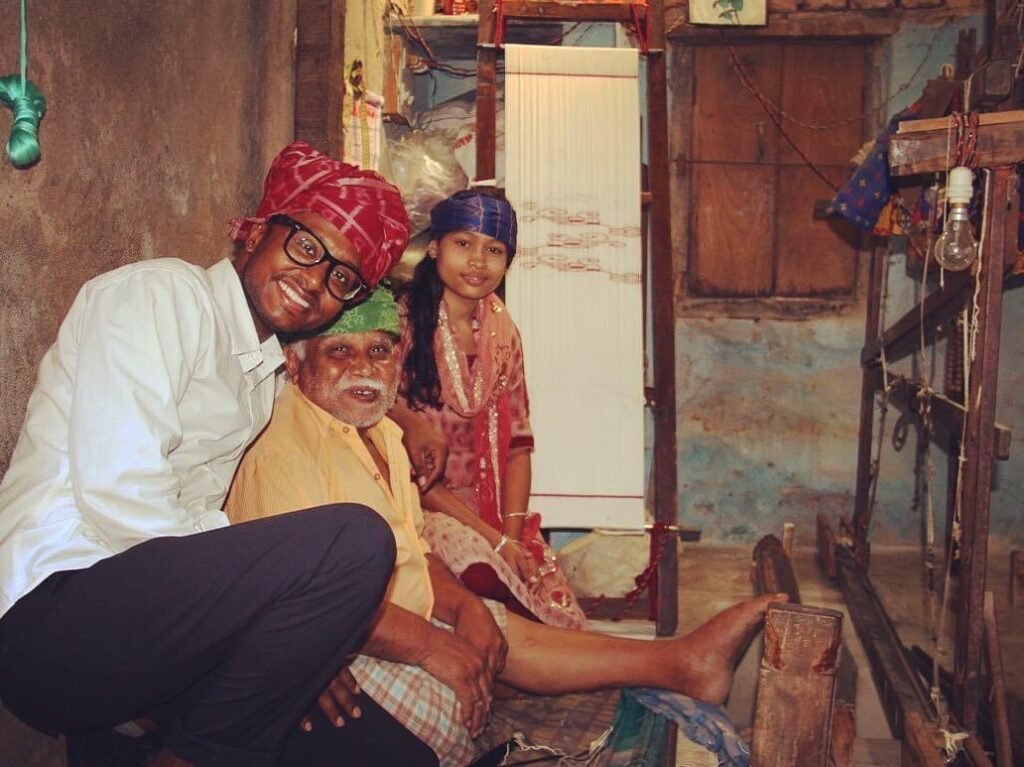 The most scary thing today is, we all are 🧵🧶🪢🔊🔔🚨wired in #climatechange …(it's not climate change, it's man made environmental social catastrophe) From using excess energy to fast fashion to capitalism. Here's how We are turning the #humanity green (threads-of love: human touch, no machines no computers ❌) @invoguevari @pencilforchange #circulareconomy Our incredible hand-weavers team #masterweaver and tiedye artist dedicated passionately towards #sustainability . Limiting temperature rises to 1.5 degrees requires us to move much faster. We need to help protect people and nature from the impact of our changing climate. COP26 conference is over, we can only succeed if we work together to speed up the shift to our green sustainable future. Learn more about #lowcarbon #sustainableliving @pencilforchange #cop26 #cop26uk #cop26glasgow learn and shop #sustainablefashion #sustainableclothing #sustainablelifestyle #handweaving #slowfashion #luxuryfashion #fashiontrends #unitednations #undp #handloom #weaving #unep #sustainabledevelopmentgoals #odisha map #sareelove #sareefashion #sareelover #sareecollection #sustainableluxury
*ALL PICTURES SHOWN MAY VARY SLIGHTLY WITH ACTUAL PRODUCT SINCE THESE ARE HANDMADE. THAT IS THE BEAUTY OF HANDMADE PRODUCTS (they are exclusively made for you with love and care)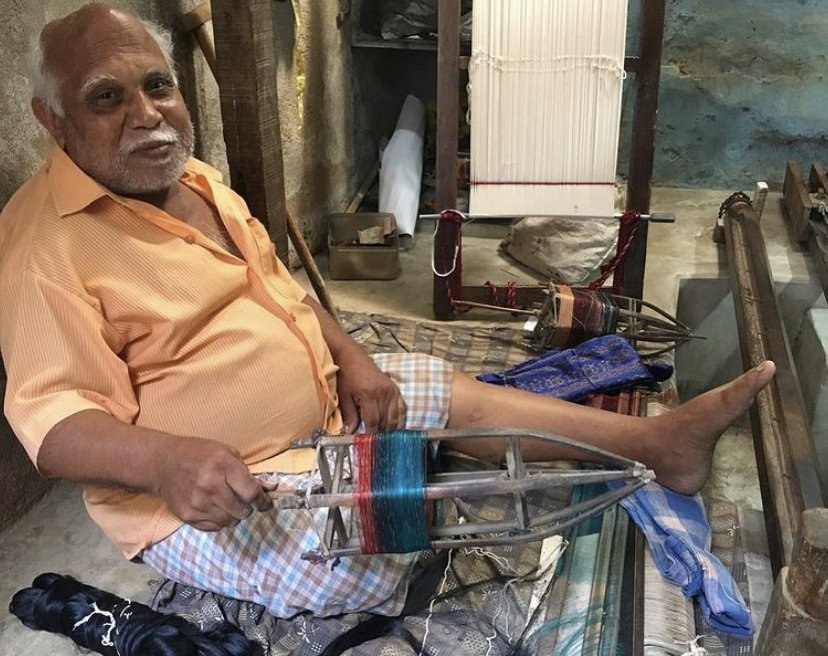 When we search 👀 for sambalpuri saree, pasapali pata saree, sambalpuri silk saree, Mulberry silk saree, Ikat silk saree, Double ikat silk saree, Ikat saree, Odisha ikat saree, tie dye ikat saree, ikat cotton, handwoven saree in google. Many companies pops up. But how to evaluate them all. All our product's socioeconomic and environmental value are intact that you can absolutely rely on.
Wash Care Instructions : Dry clean only
Disclaimer : All our collection is authentic and woven by hand with our finest weavers. Unevenness in the selvedge and weave are expected and colours may fade or bleed due to the traditional hand tieing & dyeing method carried out while making. We have made a consistent effort to make the colours and finishes similar to the image of the products you see on screen. However, the actual product and the images on the website can differ! Customer's discretion is advised.
Note : The products in the image are for illustrational purposes. Please refer "items included in the package" to understand what is inclusive of the price
Country of Origin: India
Note : Mix of Taxes and discount may change depending the amount of tax being borne by Pencil For Change.