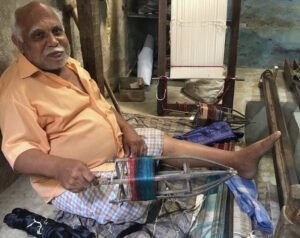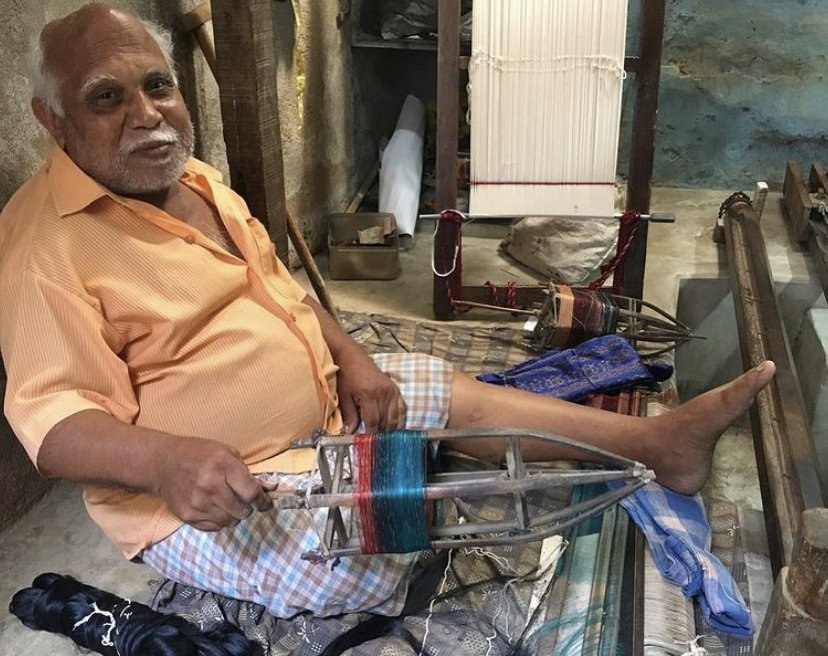 The process of making a Sambalpuri saree involves several skilled artisans. The sarees are traditionally woven with fine cotton or silk threads. The tie-dye technique used in creating the designs is called "Bandhakala" or "Bandha." In this process, the threads are tied and dyed in specific patterns before being woven, resulting in intricate motifs and designs.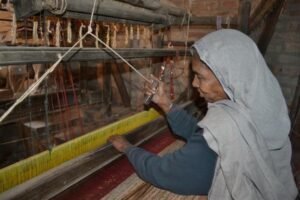 The motifs and patterns found in Sambalpuri sarees often draw inspiration from nature, such as flowers, birds, animals, and geometric shapes. Some popular designs include "Sankha" (conch shell), "Chakra" (wheel), "Phula" (flower), "Barpali" (checks), and "Pasapali" (a chessboard-like design). These motifs are usually created using contrasting colors to make them visually appealing.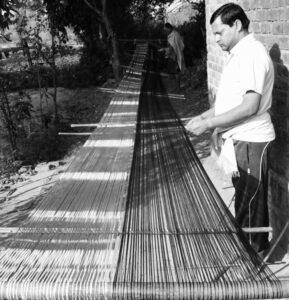 Sambalpuri sarees are known for their durability and elegance. They are suitable for various occasions, including weddings, festivals, and cultural events. The traditional handwoven sarees have gained popularity not only in India but also internationally, with people appreciating their craftsmanship and unique designs.
In recent years, Sambalpuri sarees have also evolved to incorporate contemporary designs and colors, attracting a wider range of customers. They are available in a variety of fabrics, including silk, cotton, and tussar silk, catering to different preferences and budgets.
Owning a Sambalpuri saree is considered a symbol of cultural heritage and is cherished by many individuals who appreciate the beauty and artistry of handwoven textiles(https://www.youtube.com/playlist?list=PL6o7ShGnuj77_oUp9xADbhubdyAtSaxTx).
When You search 👀 for sambalpuri saree, pasapali pata saree, sambalpuri silk saree, Mulberry silk saree, Ikat silk saree, Double ikat silk saree, Ikat saree, Odisha ikat saree, tie dye ikat saree, ikat cotton, handwoven saree(https://www.youtube.com/playlist?list=PL6o7ShGnuj77_oUp9xADbhubdyAtSaxTx), patola ikat saree in google. Many companies pops up. But how to evaluate them all. All Pencil For Change product's socioeconomic and environmental value are intact that you can absolutely rely on.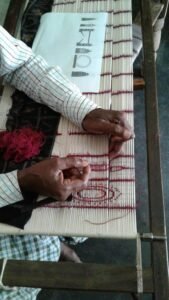 Reimagining our 1000 years old culture and tradition. Dying art and craft practices leading to a country's cultural loss. Keeping India's diverse, rich history, culture, the identity of a place, community alive through these mesmerising hand works.
* Disclaimer : We have made a consistent effort to make the colours and finishes similar to the image of the products you see on screen. However, the actual product and the images on the website can differ! Customer's discretion is advised.
* Note : The products in the image are for illustrational purposes.
* *ALL PICTURES SHOWN MAY VARY SLIGHTLY WITH ACTUAL PRODUCT SINCE THESE ARE HANDMADE. THAT IS THE BEAUTY OF HANDMADE PRODUCTS (they are exclusively made for you with love and care)